Over my blogless year, I accumulated quite a lot of unfinished reviews and also some that were never started. They've just been sitting around in the drafts. But it is time to release them… in a shortened version because 1) I am my lazy self and 2) there's too many. Onwards!
Geekerella | Ashley Poston
Fandom! Teenage heartthrob actors! Blogging! Ok, that might've just described a trashy Wattpad story but somehow Geekerella weaves it all into a heartfelt plot and some pretty amazing characters. All the cliches are there in full force but they're just so much better in this book.
Rating: 4/5 stars and big thumbs up! Side note: the cover is gorgeous, love the illustrations.
Wanderlost | Jen Malone
Gave me some serious wanderlust feels. I considered hopping onto the next plane to Europe after reading this. A great book about breaking out of your comfort zone. Pretty standard YA contemporary otherwise, would recommend to people between books or looking for a light read.
Rating: 3/5 stars
Legend | Marie Lu
12 year old me would've loved this book. It has the dystopia, the romance, the rebels. But to 17 year old me, it seems like it borrows off The Hunger Games and Divergent. Well written and dual perspectives were well integrated but it just doesn't feel fresh.
Rating: 2/5 stars
Bellamy and the Brute | Alicia Michaels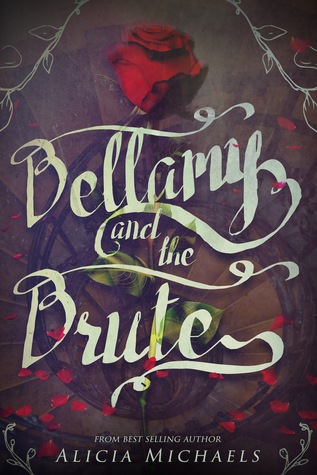 The eerie tone over the whole book was amazing. It really made the mystery of the ghosts that much better. Interesting twist on Beauty and the Beast and honestly, one of the better fairytale adaptations.
Rating: 3/5 stars
Girl Against the Universe | Paula Stokes
I can do this review in 3 words: GO READ IT. So many feels in one book.
Rating: 4/5 stars
Under a Painted Sky | Stacey Lee
This is one of my all time favourite reads. There's a great balance between friendship, romance and adventure. To top it all off the protagonist is Chinese and pretends to be a guy… just YES!!! Don't get me wrong, it's nothing like Mulan. Give it a read and you'll see!
Rating: 4.5/5 stars. Two thumbs up and also a not so subtle nudge to make you read it 😀
---
6 reviews down! Woo hoo! Anyways, have you heard or read any of these? What do you think of them?
Till next time!
♥ Prima