MERRY LATE CHRISTMAS! So funny story, I thought I posted this on Christmas but turns out my wifi did something funny so I'm posting it 4 days later. Take it away Past Prima:
Raven @ Dreamy Addictions tagged me in this tag ages ago and Christmas is today so… HERE WE GO!
1. Do you have a favourite winter read?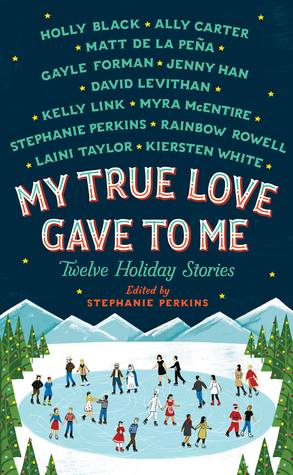 I just finished reading My True Love Gave To Me and that just hyped up Christmas even more for me.
2. Find a book with blue on the cover
The Indigo Spell, yes.
3. Find a book you would use as a star on a Christmas Tree
4. Pick one fictional place that would be perfect for a winter vacation.
HOGSMEADE just for the butterbeer to warm you up. And the candy 😉
5. Pick one fictional character to take with you on your winter holiday.
Etienne St Clair from Anna and the French Kiss. If I went to Paris, he would be the perfect tour guide.
6. Name one book on your wishlist this year.
PS I LIKE YOU BY KASIE WEST. Just so excited for it. I mean, penpal romance!
7. Favourite holiday drink, treat and movie?
In Australia, Christmas lands on the summer holidays so for drink I'm going to say Iced Mocha with ice cream. Never liked coffee until I had that drink!
Treat would have to be chocolate chip cookies, the chewy ones.
The Polar Express is definitely one of my favourite Christmas movies but I also love The Santa Clause… I can't pick!
Again, Merry Christmas! Have an awesome day 😀
[From present me, I'm hoping you've all finished your leftovers because that's the real pain. Also that you haven't ruptured your stomachs from overeating or something XD ]