Yes, the time has come!!
November is the month I've been waiting for book wise because the 2 books I've been so excited about this year are coming out.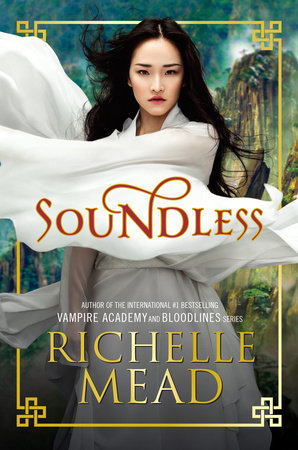 Soundless

Goodreads | Author 
Publication Date: 10th November 2015
From Richelle Mead, the #1 internationally bestselling author of Vampire Academy and Bloodlines, comes a breathtaking new fantasy steeped in Chinese folklore.

For as long as Fei can remember, there has been no sound in her village, where rocky terrain and frequent avalanches prevent residents from self-sustaining. Fei and her people are at the mercy of a zipline that carries food up the treacherous cliffs from Beiguo, a mysterious faraway kingdom.

When villagers begin to lose their sight, deliveries from the zipline shrink and many go hungry. Fei's home, the people she loves, and her entire existence is plunged into crisis, under threat of darkness and starvation.

But soon Fei is awoken in the night by a searing noise, and sound becomes her weapon.

Richelle Mead takes readers on a triumphant journey from the peak of Fei's jagged mountain village to the valley of Beiugo, where a startling truth and an unlikely romance will change her life forever…
I'm really excited to read a book set and lead by an Asian influence. It'll definitely be interesting to see how Richelle Mead writes this book. I hoping it's got the snark and sarcasm of the Vampire Academy and Bloodlines series but honestly, I'll read anything this lady writes.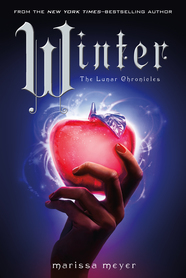 Winter (Lunar Chronicles #4)

Goodreads | Author 
Publication Date: 10th November 2015
Princess Winter is admired by the Lunar people for her grace and kindness, and despite the scars that mar her face, her beauty is said to be even more breathtaking than that of her stepmother, Queen Levana.

Winter despises her stepmother, and knows Levana won't approve of her feelings for her childhood friend–the handsome palace guard, Jacin. But Winter isn't as weak as Levana believes her to be and she's been undermining her stepmother's wishes for years. Together with the cyborg mechanic, Cinder, and her allies, Winter might even have the power to launch a revolution and win a war that's been raging for far too long.

Can Cinder, Scarlet, Cress, and Winter defeat Levana and find their happily ever afters?
My answer to that question is they better. If they don't get happy endings I will throw this book against the wall and then cry for the rest of the year. Cinder and Kai at least should get married and hopefully more 😉
Some other books I'm looking forward to:
Throwback to the October posts, where I sort of posted consistently. Be prepared for the inconsistent posting in November, lol. One last time:
Reviews:
To All The Boys I've Loved Before
TTT:
Book Genie, Grant Me My Wishes
Misc:
Hope you guys had a great October, full of spooktacular tricks and treats… I don't really know. Halloween isn't a big thing in Australia. Anyways, recommend me some more November books and don't forget to read 😀
Prima