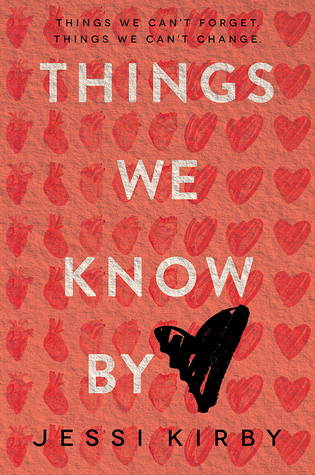 Dear Things We Know By Heart,
It's fitting that I write a letter to you, seeing that's how your story begins. Who would have known that letter would change everything about Quinn Sullivan's life?
Nobody as ever measured, not even poets, how much a heart can hold.

– Zelda Fitzgerald
I realise you sound really cheesy when I tried to explain your plot to my friend. "Well, it's about this girl whose boyfriend died and his heart was donated to this other guy" "Let me guess, she falls in love with that guy". Let's just say you were very predictable and cliqued but you inspired strong feels and thoughts. After I finished reading, I had to take a moment to just think.
You perfectly captured the grief over a loved one's death and I would be lying if I said it wasn't touching. You were brutally honest and realistic and to top it off, you were beautifully written. Quinn suffers through her grief in bursts when an event triggers her memories and that's really what I feel grief is. It's not a constant but comes in suddenly.
I'm a big sobber when it comes to these stories especially when it's paired with inspirational quotes, like you had. I loved how the quotes showed the heart in a scientific way and in its emotional aspect. Being a science nerd, I enjoyed the mix of quotes.
But the inspirational quotes could not outshine Colton Thomas, who was probably your best feature. He was just freaking amazing, going out there and living his life. He was inspirational and I want to be more like him, living in the moment because you never know what will happen next. And I might have been a bit teary when I read about him. Maybe, just maybe 😉
I think the only way I can finish this letter is with one of your very own quotes:
Write it on your heart that every day is the best day in the year. No man has learned anything rightly, until he know that every day is Doomsday.

– Ralph Waldo Emerson
Sincerely yours,
Prima