I'm back! Just finished all my half yearlies and now I can concentrate on books. I thought I'd start posting again with a Check You Out, my version of Waiting on Wednesdays just with a punnier name. So without further ado: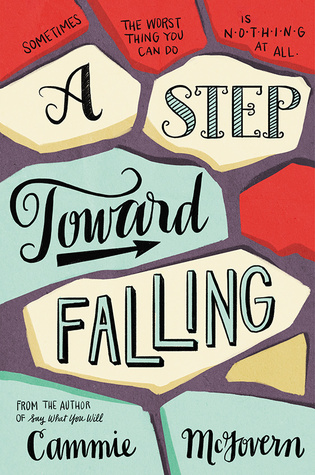 Emily has always been the kind of girl who tries to do the right thing—until one night when she does the worst thing possible. She sees Belinda, a classmate with developmental disabilities, being attacked. Inexplicably, she does nothing at all.

Belinda, however, manages to save herself. When their high school finds out what happened, Emily and Lucas, a football player who was also there that night, are required to perform community service at a center for disabled people. Soon, Lucas and Emily begin to feel like maybe they're starting to make a real difference. Like they would be able to do the right thing if they could do that night all over again. But can they do anything that will actually help the one person they hurt the most?
I can already tell it's gonna be amazing. Just read an excerpt this morning and I'm really intrigue by the plot. I feel like Emily is kind of an anti hero. We would all like to imagine ourselves as the hero but we would also know that's not always the case.
For the check list!
A strong, motivational plot that is also thought provoking
Just amazing, really. I want to be able to say that reading it has changed my views and opinions
To you guys, I ask you if you're excited about this book. Maybe you have another exciting to-read this week? Leave your thoughts in the comments!