You know how people have Waiting on Wednesdays? Well, this is my version of it paired up with a bookish pun because no one can have enough puns. This week, I've picked out one of my most anticipated reads.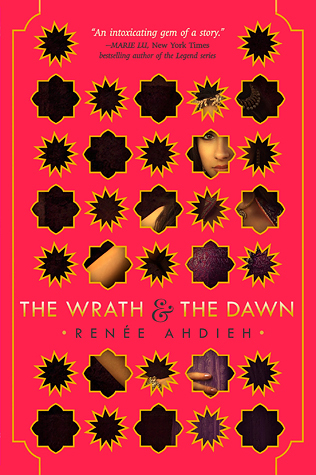 Release Date: 12th May 2015
This one is totally new to me. A new series, a new author. The Wrath and the Dawn is inspired by A Thousand and One Nights. The latter name might be familiar as it gave us the stories of Aladdin and Ali Baba. This is really the main reason I'm interested in the book. Very rarely will you get anything based on Arab culture and, to be honest, I know little about it. I'm hoping this book will give me an introduction into the culture and really create a great world based on it.
Check list time! I'm expecting:
As said before, a great world based on the Arab culture
Heaps of mystery
Heaps of romance, hopefully no instalove
That I'm either going to love it or hate it, no in between
To you: how are you feeling about this book? Are you excited about the cultural aspect of this book?