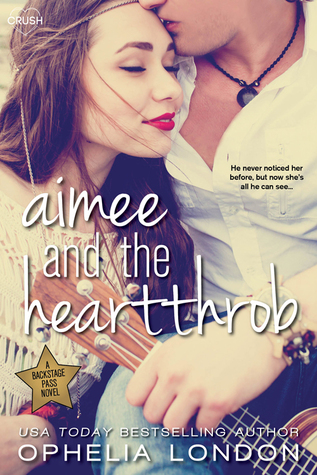 Dear Aimee and the Heartthrob,
Hair flipping.
It's the bane of my existence. It signals a dumb, shallow character and the start of me hating on them. And you know who did a lot of hair flipping?  Aimee Bingham, your MC. You're probably thinking this is gonna turn into a bitching letter but… I actually loved you. Plus since you're a contemporary, it'll be a pretty short letter.
It was super cute and really gave off that Anna and the French Kiss vibe. You were undeniably a book filled with first world problems and it delivered that with no shame. Your blurb promised me I would get a hot boy band member, a sweet girl character and a romance and I got that tenfold with an enjoyable story too. You were definitely a fun and light hearted read. Really appreciate it after all those heavy, dystopian books can drag me down.
I'm just gonna say right now that I love boy bands in books. They always make a great story because of all the drama that can happen around boy bands especially the crazy fangirls. I mean jealousy is a must in these stories with all those girls after one guy. Not to mention all that running around hotels and concert venues. Got to love book boy bands and you gave us a great one. I am now a dedicated fangirl of Seconds to Juliet.
Thank you for dragging me out of my reading slump. I could've never done it without you…
Love, Prima
So anyway,to all you reading this letter, read this book. It'll make your day. I mean, it's hot, it's cute and adorable… what more could you want! Best thing about it is that the next book comes out May 19th so no long waiting around times 😀
Would re-read? YES
Would recommend? Well, of course