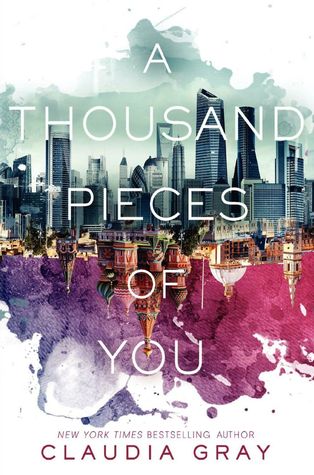 Goodreads | Author
Series: Firebird #1
Rating: 3/5
Blurb: Marguerite Caine's physicist parents are known for their radical scientific achievements. Their most astonishing invention: the Firebird, which allows users to jump into parallel universes, some vastly altered from our own. But when Marguerite's father is murdered, the killer—her parent's handsome and enigmatic assistant Paul—escapes into another dimension before the law can touch him.
Marguerite can't let the man who destroyed her family go free, and she races after Paul through different universes, where their lives entangle in increasingly familiar ways. With each encounter she begins to question Paul's guilt—and her own heart. Soon she discovers the truth behind her father's death is more sinister than she ever could have imagined.
The cover, I can't even express my feels for it. This is one of my current cover addictions but who can blame me? Just look at it. I framed it in grey for your viewing pleasure.
The book had a really interesting concept but I feel like the execution of it was kinda weak. I mean, we spent a good third of the book on the Russian dimension where all that happened was character development. This is not a book where I want that! I want cool Firebird dimension hopping with mystery and suspense. I enjoyed reading about the characters but I just wanted the story to be quicker.Also, what was up with that love triangle. Honestly, it felt so forced because it was so obvious Theo never stood a chance. It really didn't work because the focus was really tight on Marguerite and Paul so it was more of a third wheel situation.
The last third of the book was spectacular though. It had the cool Firebird dimension hopping with mystery and suspense. It had actual plot and not just character building so it went from ok to super cool.
I think this book just tried to be too many things: a love story, a sci-fi story, a contemporary. The whole mix of genres was really overwhelming but I think the author did a good job trying to juggle all of them.